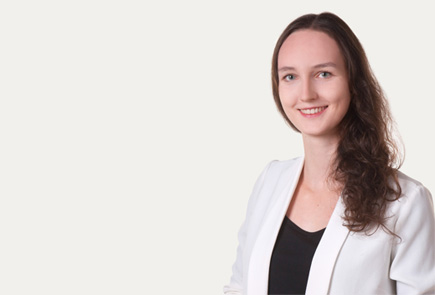 Agata Szafrańska
Assistant
Agata has acted as coordinator for many academic projects, including: a national conference on real estate law, "Commercial Space Law"; an international conference, "Legal Aspects of Personal Data Protection in Cyber Space"; a summer law school on cyber law; and study visits between law students from Poland, Georgia, Germany and Madrid. She has cooperated with the Office for Personal Data Protection, legal practitioners and theoreticians from Spain, the Netherlands and Great Britain.
She was the Vice President for Seminars and Conferences and Director of the Human Rights Program at the European Law Students Association ELSA Poznań, specialising in the provision of information on migration law and children's rights.
She completed an internship at the Academy of Culture and Personal Development. For many years she was involved in the correction of text, including, among others, as part of the activities of the Academic Culture Foundation.