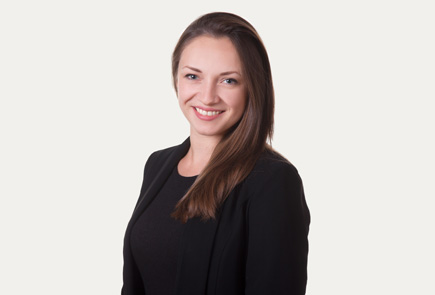 Joanna Nowak
Lawyer
A graduate of the Faculty of Law at the University of Adam Mickiewicz in Poznan, Joanna has built-up her professional experience in Poznan law offices. She focuses her interests around the issues of construction law and investment processes.
Joanna commenced her professional career in cooperation with a law firm specialising in tort law and participating in numerous court and out-of-court disputes in this area. An aspect of her responsibilities in her professional practice before W&W involved dealing with the day-to-day legal business of companies, and the creation and transformation of commercial companies. In addition, she prepared civil law contracts and employment law agreements.
For her Master's thesis, she dealt with the issues of contractor liability and warranties for defects in construction contracts.