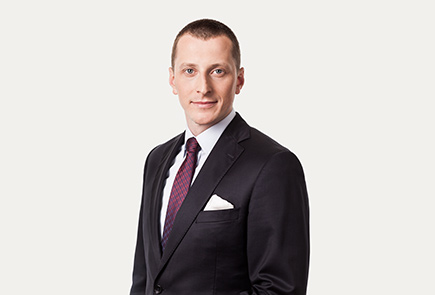 Paweł Kuliński
Attorney-at-law
Attorney-at-law and a graduate of the Faculty of Law, University of Adam Mickiewicz in Poznan, Pawel has many years of professional experience gained while working with the largest Polish law firms and for several years he has been providing legal assistance to companies in the gas and power industry.
He has experience with competition law. He has represented clients before regulatory bodies – the Energy Regulatory Office and the Office of Competition and Consumer Protection. He has advised on matters relating to public contracts and public procurement (for awarding entities and tendering contractors). He has worked as a member of teams conducting due diligence, as well as teams implementing the transformation of companies. He has, furthermore, advised on matters of employment law, and worked on litigation strategies.
As part of his current professional practice, Pawel has also dealt with other issues in the field of commercial law and economic development, including corporate consulting, drafting, giving opinions and negotiating commercial contracts, the analysis of legal issues and drafting legal opinions in the field of energy law, commercial law and labour law.