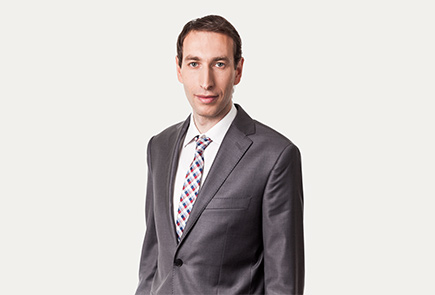 Kamil Iwicki
Attorney-at-law
Attorney-at-law and graduate of the Faculty of Law, University of Adam Mickiewicz in Poznan and the National School of Public Administration in Warsaw, Kamil also graduated in "Advanced Security Studies" from the George C. Marshall European Center for Security Studies (Garmisch – Partenkirchen, Germany) and carried out postgraduate study in "Public Procurement Law" at the University of Warsaw.
Between 2006-2007, Kamil was a chief specialist in the Department of Emergency Management in the Polish Ministry of the Interior, where he was responsible for the preparation of legal acts regulating issues related to crisis management and Polish energy security.
From 2007 – 2012, he worked in the Department of Oil and Gas in the Polish Ministry of the Economy, where he was involved in preparing the next draft amendment to the Energy Law and the Act on Reserves of Crude Oil, Refinery Products and Natural Gas and the Principles of Proceeding in the Event of Threat to National Liquid Fuels Security. He also participated in the development of a series of acts of lower rank, in particular the Regulation on Detailed Conditions for Gas System Operations, the Regulation on the Technical Conditions to be met by Gas Networks, as well as the Regulation on Detailed Rules for Setting and Calculating Tariffs and Settlements in Gas Trade.
Kamil is a co-author of the so-called "Energy Tripack", consisting of a a draft Gas Law, a draft Energy Law and a draft Law on Renewable Energy Sources. He was responsible for preparing administrative decisions in cases of exemption from the obligation to maintain compulsory stocks of natural gas, as well as release authorizations for architectural and building authorities to agree to a derogation from building regulations.
As a representative of the Polish Ministry of Economy, Kamil participated in the work of the Gas Committee of the European Commission, which dealt with the preparation of draft legislation of the European Union. This included the guidance on Regulation No 715/2009 of 13 July 2009, On Conditions for Access to Natural Gas Transmission Networks and the repeal of Regulation (EC) No 1775/2005. He also took part in the work of the team preparing the Code of Conduct for ENTSOG (European Network of Transmission System Operators of Gas) for balancing the gas system.
He prepared the Polish position in proceedings brought by the European Commission, alleging infringement of EU law and he participated in the preparation of Polish Energy Policy up to 2030. In 2011-2012 he was a member of the Interministerial Team working on the liberalization of the natural gas market.
Kamil specializes in advising entrepreneurs operating in the electricity and natural gas sectors, in particular, in issues related to wider energy law. He has experience in overseeing businesses acquired as a member of the supervisory board. He is the author of numerous publications on energy law.